The United States is rich and prosperous when it comes to National Parks. Hundreds of Forests, National Monuments, Historic sites and Reserves increases the overall beauty of these National parks and gives away a wonderful and Awe-struck experience to the visitors. Visitors can also do a lot of amazing activities in national parks.
Activities in National Park
There are plethora of activities which we can do in and around these national parks
Some of the most wonderful activities that can be done in a national park across the United States are Hiking, Rafting, Camping, Wildlife watching and more. In this article we will be looking into the details of what all activities can be done in United States' National Parks
Hiking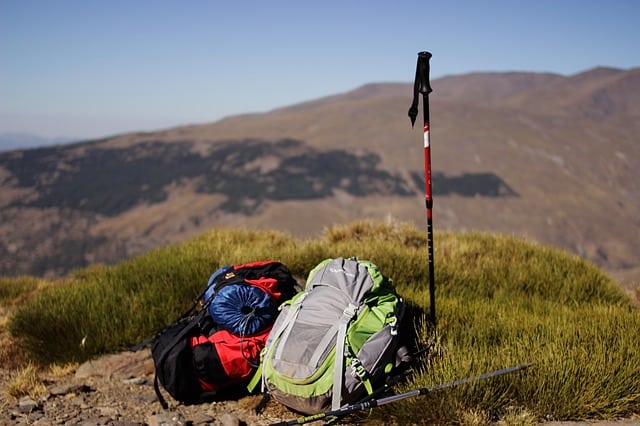 Hiking is the one of the most common activity which can be done in most of the national parks around the world. When it comes to hiking through U.S.A National parks, you can expect nothing less than nature's exquisite loveliness.
Variety of landscapes awaits the visitors in these National Parks and hiking is the best way to explore it all. Along with nature's tenderness, the full Harshness of the same Mother Nature can also be experienced.
There are mountains with hard terrain, where hiking is at the peak of adventure. Pure bliss and excitement flows through your veins once you overcome the little fear inside you. Great
Hiking through the Great smoky Mountain National park gives you such a thrill. There are more than 150 trails in the Smoky Mountains
Camping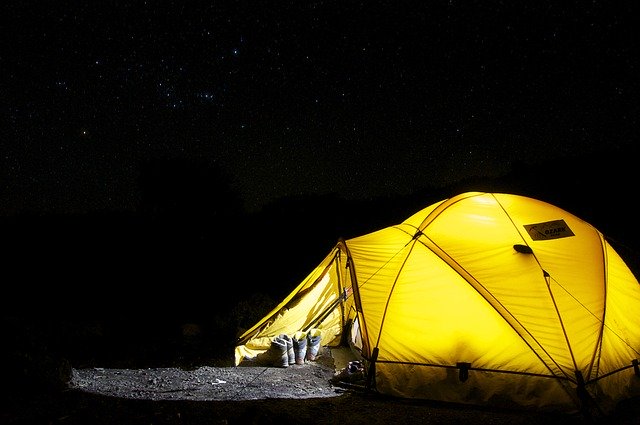 Camping is an activity much loved by the nature and wildlife lover. You will be able to watch and experience nature and its beauty during the day time and can find the contradiction of the very same at night.
In daylight wildlife seems very peaceful but spending night in wild is totally different experience and perhaps once in a lifetime opportunity.
Yosemite National Park is a great place to camp. It has 13 campground or camp sites where the camping lovers can camp. All of them give away different experiences.
Rock Climbing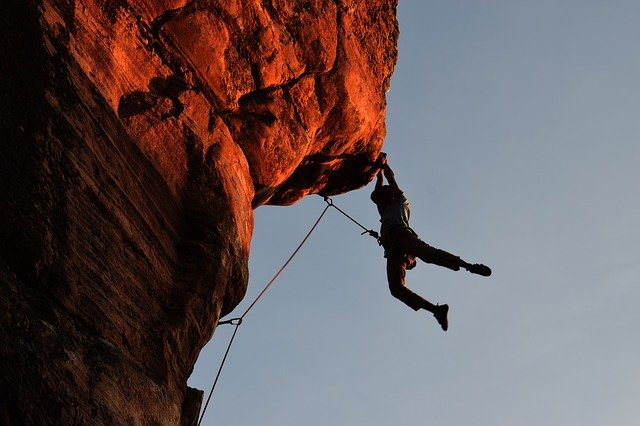 Rock climbing is a sport on its own right. This activity concentrated to get to the top of humongous Rocks no matter what, using nothing but your hands and feet.
There are many National parks in United Stated which offers adventurous rock climbing. Many people in the states visit National Parks just to perform Rock climbing activity as a hobby.
The best place for Rock climbing in the U.S.A is Bryce Canyon National park.
Wildlife Watching
Who don't want to experience wildlife so close rather than to just watch it over on a Television.
National Parks across the U.S.A will astonish you with its wildlife.
The Flora and Fauna in these National parks are unique. There are different species of Animals, Birds, Fish and Plants in these parks which makes them so special and wilderly fantastic.
Although almost all the Parks around U.S.A is a splendid sight for wilderness, Yellowstone National park would be the best visit if you are into wildlife.
Snorkeling
Seeing Animals around the Forest is awesome, but viewing aquatic life under the water is a double treat.
Swimming along with beautiful Fish species, Exploring the underwater Flora, What more can anyone ask for.
With necessary equipment, Just dive in and explore the exquisite underwater world close to your eye. United States has many such national park offering Snorkeling activities.
Virgin Islands National Park is one of the perfect park for snorkeling.
Rafting
Rafting is one of the most loved and an adventurous sport. Rafting is the best activity to be engaged in places where we cannot dive or swim due to fast flow of Water.
Its like a roller-coaster ride through the water.
Rafting is often done on white Water or rough Water. Rafting needs teamwork. Teamwork ensures safety in this adventurous trip.
Grand Canyon National park is the best place to explore rafting in United States.
Kayaking
Kayaking is an incredible way to experience the vast wilderness and the solace of water at the same time.
Paddle gently through the water watching the vast wilderness along the water, the ear tickling mild sound of flowing water and the gentle breeze while paddling present you a delightful trip, Peace, Solitude.
Glacier Bay National park is the best choice for kayaking. The wilderness of blue ice can be experienced there.
Spelunking
Exploring Wild Caves is much more fun than it is said. The U.S.A have Mountains and Rocks ageing millions of Years. The caves in its vicinity are as old as the stone age and they have great historical value.
We will be shocked by the Architectural brilliance of our ancestors.
People interested especially in Architecture and History can't miss to explore these caves.
Monuments, Remainings and Rocks all around us gives you an exhilaration beyond measure and will be like a tour through old stone Ages.
The best place for Spelunking in Unites States is Mammoth Cave National Park.
Sand Boarding
Sand boarding is a sport similar to that of snowboarding. People glide or slide through sand while standing on a board.
It is a pleasurable experience. It is so much fun to slide through sand Dunes.
Indulging is such an amazing Sport is super exciting that we will get completely immersed to it and won't feel like getting off the board.
Great Sanddunes National Park is the best one to try Sand boarding.